トップへ » Dental Services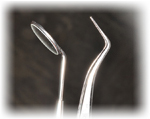 Many people feel uneasy about dental treatment. But if you haven't been to the dentist in a while, you may be pleasantly surprised. We will be as gentle as possible. Such as the periodontal exam can be completed with little or no discomfort.
Our gentle approach to care will make your visit a positive experience. As you request, intravenous sedation will help you feel as comfortable as possible.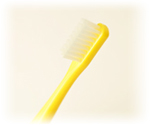 Our doctor and staff are proud to be a team whose primary mission is to deliver the finest and most comprehensive dental services available today. We are concerned about your dental care and want to ensure that it is performed in the most responsible manner. In order to assist you with the investment in your dental health, we have outlined our payment policy.
Since all patients are different, we must complete your examination before establishing your treatment plan and the fee for care. The fee for dental treatment can vary considerably depending on the type of problems and the complexity and length of treatment. An approximate fee can usually be determined at the initial visit; but on occasion, some initial treatment or further diagnostics must be completed before the final treatment plan can be established. Our philosophy of practice is to treat as conservatively as possible to attain treatment goals.
For single-visit procedures, our policy is that payment is due in full at the time of service. For your convenience we accept cash, checks, and credit card payment (MasterCard, Visa, American Express, and JCB).
Tokyo Medical and Dental University
Kanagawa Dental University.
2000-2002
SAISEIKAI Yokohamashi Nanbu Hospital.
1997-2000
Yokohama City University, Medical Center.
Academy of Osseointegration
American Academy of Periodontology
The European Association for Osseointegration
The Japanese Society of Oral and Maxillofacial Surgeons
The Japanese Society of Plastic and Reconstructive Surgery
The Japanese Society for Regenerative Medicine

Thank you for visiting our site. Anytime you have a question or concern, do ask us via email or phone call. We think candid communication especially when it comes to your health-is evidence of quality care and mutual respect.
---
トップへ » Dental Services